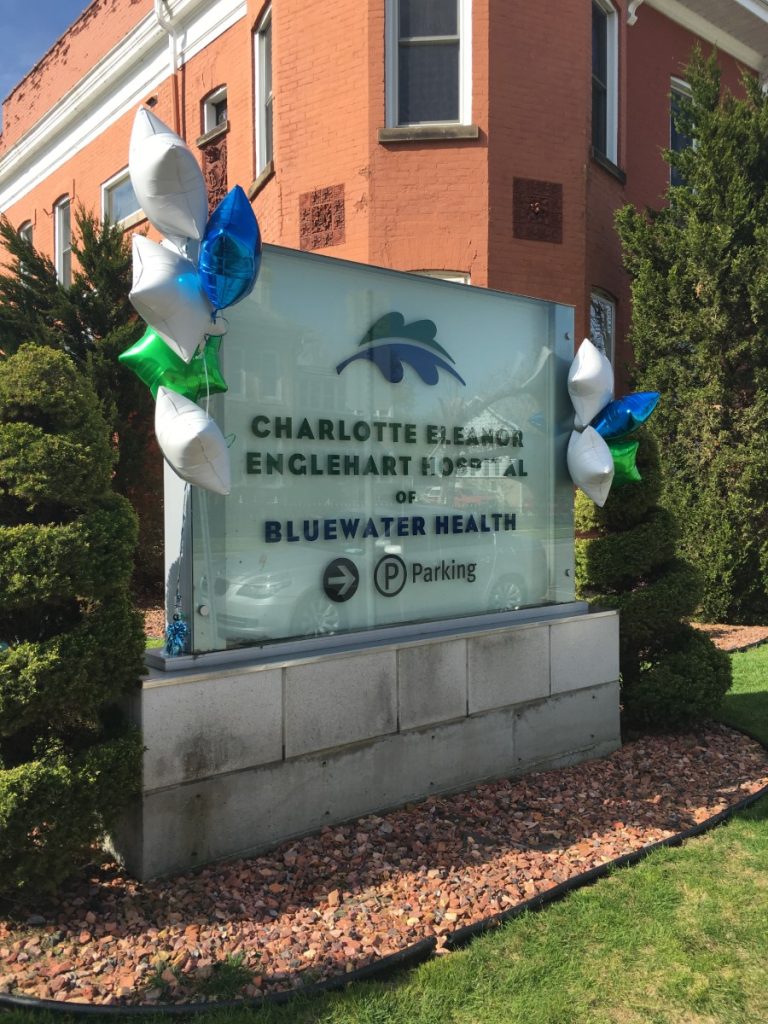 Bluewater Health has received approval for a capital grant of $7.5M from the Ministry of Health and Long-Term Care towards a rural health capital redevelopment project at Charlotte Eleanor Englehart Hospital (CEEH) of Bluewater Health.
This grant endorses Bluewater Health's Master Planning process and enables the hospital to carry out some initial infrastructure and life-safety improvements.

"Today is an exciting day for Petrolia and Lambton County, and a testament to what can happen when hospitals and communities partner together. Bluewater Health and the Town of Petrolia determined that we needed to collaborate differently to ensure that this community continues to be served with a rural hospital," said Mike Lapaine, President and CEO of Bluewater Health. "While we are just in the beginning stages with the town, clearly our collaborative approach and our commitment to working hand in hand to develop a hospital plan at the same time as a community plan is innovative."
The overall redevelopment process that the hospital has embarked upon is multi-year and multi-phase. The Town of Petrolia is jointly planning with the hospital, recognizing that there will be broad changes to the community's demographics and healthcare needs over the next 20 years. Bluewater Health is committed to working collaboratively with the town to achieve a joint vision of a healthy community that includes the Petrolia hospital. This commitment from the ministry provides momentum, puts the hospital in a better position to continue the work needed, and acknowledges the unique contributions that rural communities have in ensuring community health and well-being, in the long term.
"Today's announcement represents a critical endorsement of the hospital's collaborative approach and is a fabulous 'first step' in helping Bluewater Health recognize the long-term opportunities in this rural community," commented Ralph Ganter, CEO, Erie St. Clair LHIN.
As the hospital and the Town of Petrolia continue with their joint Master Planning process, community and hospital inputs will determine the infrastructure needs, priorities and specific use for this funding.
Bluewater Health, with locations in Sarnia and Petrolia, cares for the residents of Sarnia-Lambton. With close to 2,500 staff, Professional Staff and volunteers, Bluewater Health provides an array of specialized acute, complex continuing care, allied health and ambulatory care services. Bluewater Health's Mission is: We create exemplary healthcare experiences with patients and families every time. For more information about Bluewater Health, visit www.bluewaterhealth.ca or follow us on Facebook, Instagram, LinkedIn, Twitter and YouTube.
For more information contact:
Julia Oosterman
Chief, Communications & Public Affairs
Bluewater Health
519-464-4452