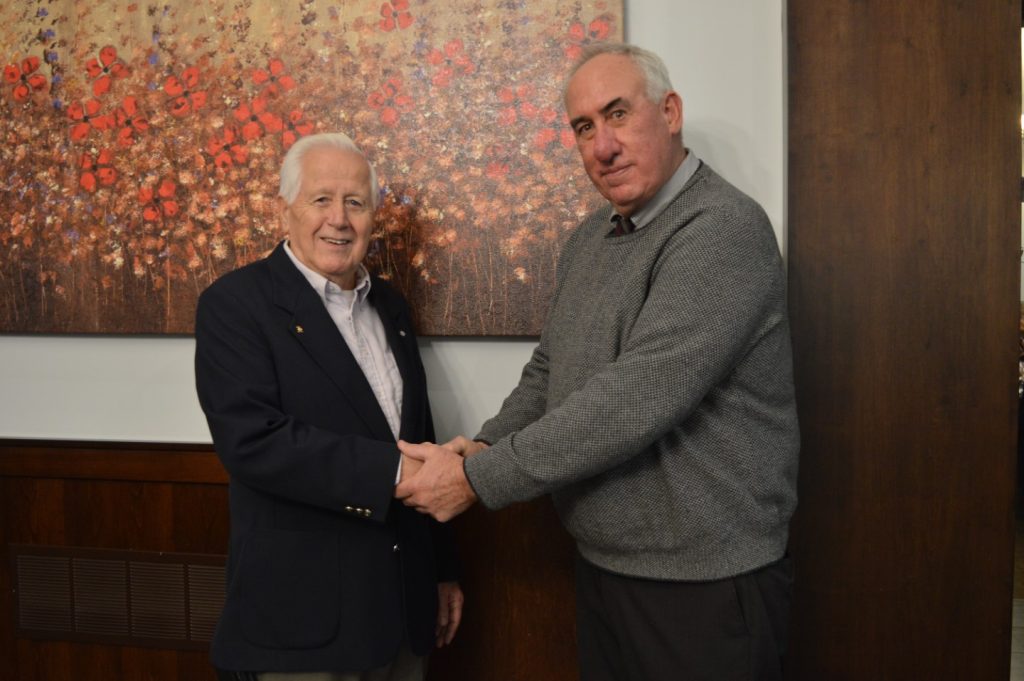 After many years of dedicated service, Owen Byers has retired from his role as Board Chair of Charlotte Eleanor Englehart Hospital (CEEH) Foundation to take a well-deserved vacation. But he's not quite ready to retire altogether – upon his return, the former politician will be taking on a board member role.
Owen's passionate advocacy for CEEH of Bluewater Health has touched many in the community, and his leadership over the years has been admirable – a special thanks to Owen for his many contributions.
Mark Braet, who first joined the CEEH Foundation in 2017, has stepped into the role of Board Chair, and his vision for the future includes upgrading the foundation's website and online presence.
Born and raised in Petrolia, Mark is a lifelong philanthropist and well known in the community for his volunteerism. For 30 years he was a volunteer firefighter, joining the rotary club after retiring from his post. "I've always enjoyed doing volunteer work in the community," he says, adding that when he was approached to join the board in 2017, the decision was easy.
By January 2018, Mark took on the role of treasurer, with his first order of business focusing on shifting their banking process from paper to completely electronic.
Since then, Mark says they have welcomed a handful of new board members and began collaborating with Bluewater Health Foundation on events like the Dream Home Lottery and local golf tournaments. These elements are key in continuing to evolve and grow as an organization.
"The board really understands the importance of the foundation locally," says Mark. "We appreciate all of the support from the community that surrounds us."