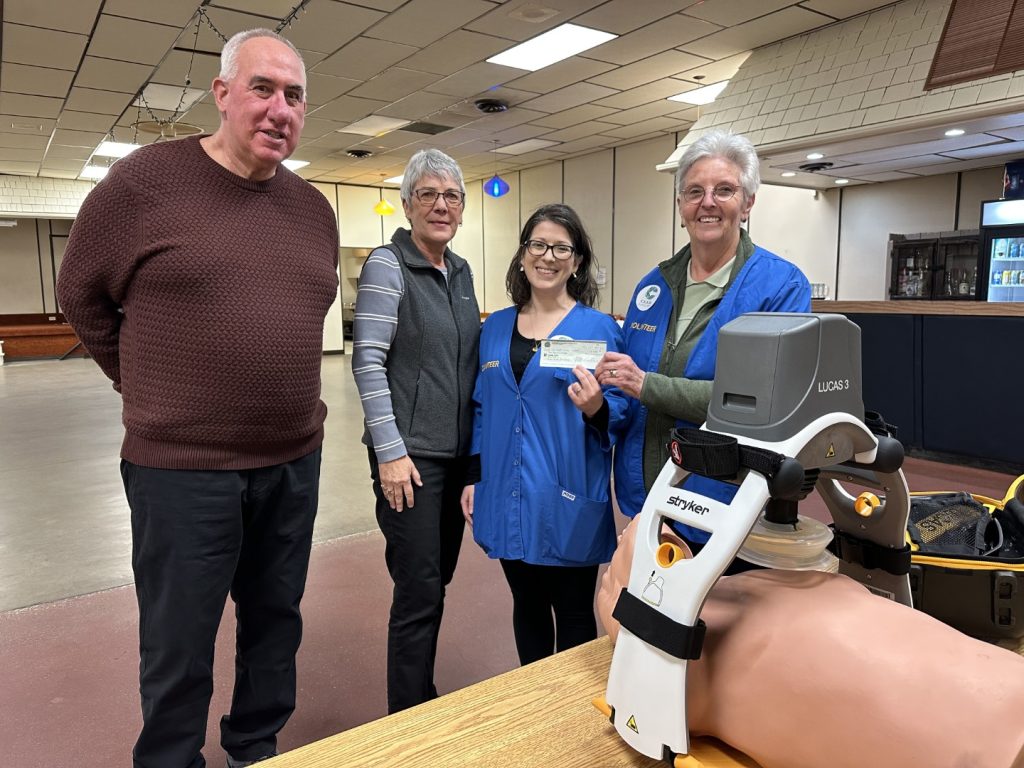 Last month, Denise Thibeault, Shop Like Charlotte event organizer, presented a $4,000 cheque – the event proceeds from the 2022 Shop Like Charlotte event – to the CEEH Foundation & Auxiliary.
Proceeds went towards purchasing a LUCAS 3 CPR machine (pictured here) which provides high-quality chest compressions for patients in cardiac arrest. The machine acts as an extra set of hands, freeing up emergency room staff in times of high-stress emergencies.
Fundraising for the chest compression machine has been led by the CEEH Auxiliary, who has helped raise over half the funds needed in purchasing the equipment.
"The CEEH Foundation greatly appreciates the annual Shop Like Charlotte event that has contributed over $45,000 to our Petrolia hospital over the last 11 years," says CEEH Foundation Board Chair, Mark Braet. "Thank you to the event organizers, community participants, and Petrolia merchants who take part year-over-year. Their contributions have resulted in improved patient experience at CEEH of Bluewater Health."
The new chest compression machine will be available for use in CEEH of Bluewater Health's emergency department in the coming weeks.
#PetroliaProud